First Class Delivery--The Bullpen Cart
May 20, 2013- Appleton, Wisconsin— I grew up watching baseball relief pitchers of the 1960s like Don Mossi and Hoyt Wilhelm. These guys looked so old I figured that was why the bullpen cart was invented. Even should-be Hall of Famer Lee Smith trudged in the mound for the 1984 Cubs like he was heading for a tax audit. The Bullpen Cart— or Car —has its roots in Chicago. ...
Bamboo in the Dusk of May
May 13, 2013— The bamboo plant flourished in the dining room of her Rogers Park apartment. When she moved away three years ago I inherited the  plant. It brought us good fortune like bamboo often does. The plant  illuminated the present and sometimes pointed towards the future. I gave the bamboo plant to my mother. At the time she was 88 years old. I always kept an eye on the bamboo...
Beat Goes On for a Heartland Baseball Stadium
April 17. 2013-— INDIANAPOLIS—A standing ovation is due for a group of young urban planners who rescued seats from historic Bush Stadium on the industrial west side of Indianapolis. Bush was one of the jewels of American baseball between 1931-1995 until it was torn down. Bush was often compared to Wrigley Field. I visited Bush and it's brick ivy covered outfield walls with...
The Meaning of Studs Terkel →
March 23, 2013-- A sweet shout out from my friends at the Chicago Newspaper Guild. Thank you.
Looking at Tiki culture
Jan. 27, 2013— Elaine Layabout transforms global music through images from vintage dramas, kitsch and travel videos. The Chicago-based indie filmmaker is creating the video wallpaper for a monthly tribute to Tiki exotica that sets sail at 9 p.m. Jan. 29 at Maria's Packaged Goods & Community Bar, 960 W. 31st St. in Bridgeport-By-The-Sea. Well, Bridgeport-By-Bubbly Creek. "It's...
6 tags
Dreams Come True in Springfield, Missouri
Happy Birthday Lou Whitney January 10, 2013— SPRINGFIELD, Mo.—-Lou Whitney props his feet up on the soundboard of his recording studio in downtown Springfield. The bass player-vocalist-producer has just finished his first show of 2013 with yet another version of the Skeletons, the most giving rock n' roll band in America. The Skeletons play regular two-hour Thursday sets which start...
4 tags
Looking for Silver Linings
The Chicago River on a December day December 26, 2012— And so there were clouds. In recent years my Christmas Eve ritual has been to see a movie by Navy Pier, followed by a long walk through the still of Chicago. This year's fare was "Silver Linings Playbook," a film with the bright look and colorful optimism of the late-1950s. I'm seasoned enough to know life...
4 tags
Bill Linden's Life of Good Cheer
Spoon me! Courtesy of Bill Linden December 20, 2012—- Global warming has put a chill in the air of community. It is five days before Christmas  and we haven't had a drop of seasonal snow in Chicago. Few strangers offer a welcoming nod. They cannot be in a dour mood from dibbing parking spots on a one-way street. But then where I work some guys don't even look up to say hello in the...
4 tags
San Francisco's Two Heartbeats
The Brown twins (San Francisco Chronicle photo) Oct. 21, 2012— Every big city has people like the Brown twins. Marian and Vivian Brown, 85 and 85, are San Francisco icons. The twins wear matching outfits and share the same hair style. They often would greet pedestrians with hand shakes, which locals believed led to good luck. For the past 15 years the sisters have sat at the same window...
2 tags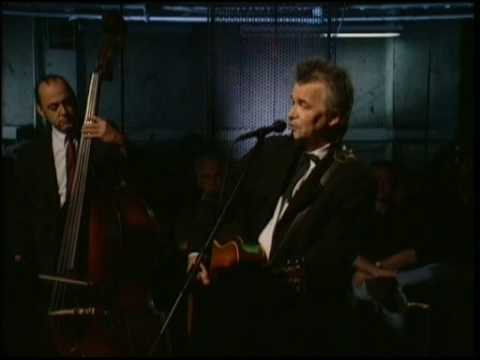 5 tags
Grounded on the Mississippi
  Oct. 10, 2012—- HANNIBAL, Mo.—We all live on an island. Sometimes you just have to sail away on a stream of consciousness. Capt. Steve Terry has been at the helm of the Mark Twain Riverboat since the summer of 1977. That is a lot of ups and downs along the Mississippi River. From April through November the boat sets off from the landing at the foot of Center Street in Twain's...
2 tags
Catching Frank Sinatra My Way
August 16, 2012— Frank Sinatra plays a wide-eyed ballplayer not unlike the Cubs Tony Campana in the 1949 comedy "Take Me Out To The Ball Game." He wonders, "Wouldn't it be wonderful to be married to a girl who played baseball?" I wonder, 'Wouldn't it be wonderful to be married to a girl who would go with me to  'Frank Sinatra Tribute Night' at the home of the San Francisco Giants? So,...
2 tags
3 tags
Love at Coney Island
When a post card cost 3 cents. July 29, 2012— BROOKLYN, N.Y.—-I never thought I would see her again. In the early autumn of 2007 I  said so long and see ya' later  to Ruby's Bar & Grill. It was an amicable parting. She wanted to dress up and move into a higher plane. I wasn't getting any younger and I still liked old stuff like hearing the Drifters sing "Up on the Roof" on her...
2 tags
Curtis Mayfield Super Fly Wine?
July 20, 2012— I can hardly wait. Soon I will have my favorite lady over to my house for a candlelight dinner. I will make my spicy jambalaya, well, because, it is the only thing I know how to make well. I will put on some romantic Curtis Mayfield smooth grooves in the background. On vinyl that crackles like a warm fireplace. And pour a glass of Super Fly Cabernet. Yes , it is true. The...
4 tags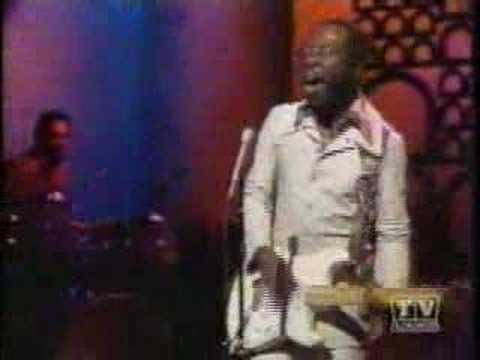 5 tags
Mark Twain's Baseball Town
July 19, 2012— HANNIBAL, Mo.—-The sleepy but spunky Hannibal, Missouri was built on escapism. Situated on the west bank of the Mississippi River along majestic limestone bluffs and caves, the town's endless gateways caught the imagination of a young Samuel Clemens. Freight trains still run by the Mississippi River and Bear Creek and they, too have always been on their way to someplace...
3 tags
Jacque Jones on All-Star Night
July 10, 2012— FORT WAYNE. Ind..—-A road trip down the historic Lincoln Highway always takes you back in time. America's first coast-to-coast highway connected Times Square in New York City with the Pacific Ocean at San Francisco's Lincoln Park. The Lincoln Highway (Route 30) rolls through downtown Fort Wayne and will celebrate its 100th anniversary in 2013. While cruising in the...
3 tags
A Life Beyond Baseball
Mets pitcher R.A. Dickey and his kids in NY subway (Courtesy of R.A. Dickey) May 29, 2012— The honest sports memoir floats in rarefied air. The majority of sports remembrances flutter and roll like tumbleweed into a moonstruck horizon. But New York Mets pitcher R.A. Dickey has written "Wherever I Wind Up: My Quest For Truth, Authenticity and the Perfect Knuckleball (Blue Rider Press,...
1 tag
One more at Club Deuce
April 30, 2012—- Club Deuce doesn't really belong on South Beach. But then neither do I. Club Deuce does not have an ocean front view and I look like the back end of a Greyhound heading to Key Largo. I was at Club Deuce a couple weeks ago after a Cubs-Marlins game and stared out the front window painted with a pair of dancing skeletons. A tiny all-night outdoor sandwich shop was...
2 tags
Valentines from Chile
Feb. 14, 2012 VALPARAISO, Chile—-There is a love of stuff and stuff of love. This was found to be true on my recent visit to "La Sebastiana," the playful house of Chilean poet and writer Pablo Neruda. The Nobel Prize winning author died in the autumn of 1973 and his five-story home which overlooks the Pacific Ocean  has turned into a highly stimulating museum. "La Sebastiana" gets its...
3 tags
Church hills of Wisconsin
Jan. 4. 2012 The first steps I took in 2012 were up a steep hill off of Bay Shore Drive in Door County. That's better than starting the year by going downhill. The Northern Wisconsin wind slapped my face around  like a pimp as I took a gentle  curve to the Church Hill Inn in Sister Bay. I was heading to  Ephraim. I felt old. I had booked myself into the frilly bed and breakfast because it was...
2 tags
Missing Christmas cards
December 19, 2011— The writing was on the wall. I would no longer be sending Christmas cards after 2011. For the past several years I've purchased a couple of boxes of "holiday" cards from Chicago Lights at Fourth Presbyterian Church in downtown Chicago. It is a non-profit organization that opens doors to individuals and families who face challenges of aging, poverty and access to education...
2 tags
Sex with a view
Dec. 11, 2011—- The most memorable place I've had sex is atop Mount Tamalpais, overlooking the East Bay in Marin County, Calif. Like all magical moments, it wasn't supposed to happen. The weathered coastal mountain peaks at 2,500 feet. We drove about three-quarters of the way up Mount Tam and parked at a scenic turnaround. We hiked the rest of the way. We sat down to rest on  a grassy...
5 tags
Shedding light on an old neighborhood
Nov. 29, 2011— November in Chicago brings me down, down, down. Lower than Herman Cain's pants. Its been that way since I was a teenager. I remember getting up at seven on a mid-November Saturday morning and walking in a dark drizzle to take SAT tests at Naperville Central High School to gain entrance in a college I would never attend. I was too sleepy and confused to take a test. I felt...
1 tag
Saturday on the Mobile River
October 11, 2011— The heart hangs like a thick branch of a cypress tree over a wake in the narrow Mobile River. Looking at the water and the sky like the space between now and then. * Did you see the turkey vulture? Flying over the side of the freedom highway. Look! Maybe you were sleeping to a Mavis Staples lullaby as I drove off into another day. * My father always said to...
4 tags
The King of St. Cloud
Oct. 3, 2011— Travel is a stream of consciousness thing. That's what I was doing late Friday night when I was sitting alone at the Terrace Bar at Pioneer Place in downtown St. Cloud, Minn. Nightdreaming. The bartender asked me if I had seen "The King." Well, of course I have been to Memphis. But he was referring to the monster porcelain floor urinal on the second...
4 tags
A Place in Time
Sept. 19, 2011— The guy down at the middle of the bar told his friend how he didn't do anything this summer. I overheard it because the bar is as small as a penny in a fountain. I asked Jackie for a bar napkin. It was interesting that in a season as compacted as summer in Chicago you can't do anything. Bar napkins are good for three things: wiping up junk, drying tears and...
7 tags
Talkzone: Blues & Baseball With George Thorogood →
Bad to the bone.
3 tags
My day with butter cows
August 17, 2011— DES MOINES, Ia.—-If it had been up to me I would have carved Southern Belle-isious chef Paula Deen out of a block of butter at the Iowa State Fair. But like an ambitious diet, or big workout program it wasn't meant to be. I was invited to be a ringer in Monday's  "Battle of the Butter," held daily on the fairgrounds in conjunction with the...
3 tags
The Way With Words
August 4, 2011— I'm sure you have a ritual, too. Maybe it is a weekly yoga class or a spot near the foggy window of a neighborhood bar. Maybe you carry your laptop to a favorite coffee shop where you add a daring dash of cinnamon to your java. Perhaps you check blog posts every night at 11. One of my rituals was to stop by the Borders book store every Sunday in suburban Oak Brook...
2 tags
Standing Still
July 22, 2011— For me, the notion of bird watching was as impossible as marathon running. Or playing golf. But last spring I was standing  in the Mississippi Sandhill Crane National Wildlife Refuge near Pascagoula, Miss. looking at birds. For a long time. I did not have binoculars or a pith helmet. I was not on a writing assignment. I was on vacation with my girl friend. She wandered...
3 tags
Fireworks of a Silent Sun
July 4, 2011- The essence of music is deep and free. Like sprinkles of dust underneath blasted firecrackers and cherry bombs there is a distant salsa beat. An old blue bicycle takes you to a group of men in Humboldt Park on the west side of Chicago. They are across the way from the 16-inch softball players with the sweeping uppercut swings and the pregnant woman with a light white smock...
3 tags
Laughing at Myself
It was his first Buffett concert, he squirted me with that gun. June 26, 2011— Children have the best dreams. They are pure and sometimes scary and what these visions lack in ambition they make up through innocence. A Jimmy Buffett concert brings out the child in everyone—-if you are a willing participant. Buffett is not for everyone. He is proud to play the role of jester, and...
mightyflynn asked: Just wanted to drop a line to let you know how much I enjoy seeing your posts pop up on my dashboard. Thanks.
4 tags
Seeing Rainbows
This is an edited version of an essay I wrote for my upcoming column for the Kane County Cougars of the Midwest League. June 21, 2011 DAYTON, Ohio—-Baseball Hall of Fame writer Hal McCoy has covered 7,000 Cincinnati Reds games in his 39 year career with the Dayton Daily News. He knows every game is as different as a cloud in the summer sky. In late May I took McCoy to a Dayton Dragons...
4 tags
Grumpy record store guys
June 10, 2011— What's up with grumpy record store guys? Everyone has a bad day, but I've visited three record stores in three states this year and each experience was as uplifting as walking into an H&R Block office. This cannot be a coincidence. My conclusion was drawn at Magnolia Thunderpussy on High Street in Columbus, Ohio. It was around 11 a.m. a few Mondays ago, I...
3 tags
Road signs from New Orleans
May 16, 2011- I have seen a lot of life through the windshield of a car. My 2005 Pontiac has been hit by a tornado north of Memphis, Tenn. I've driven through a few floods. I've seen a broken heart scattered on the side of the road like a shattered vase of orchids. But what are the chances of a gecko hitting your windshield—-and surviving? This happened on my recent drive...
2 tags
Opening Day in Chicago
  March 29, 2011—     I'm approaching my 39th consecutive Cubs opener.    Opening Day is a chance to forget about the apathy of Lou Piniella and the narcolepsy of Bobby Murcer—-the last Cub I booed mercilessly.    On Opening Day I can still smell the fervid bleacher cigars of the early 1970s and touch the gritty newspapers people brought to the game. On Opening Day I see my...
4 tags
Calypso Call & Response
March 19, 2011— When I talk to aspiring writers-journalists I make sure to mention Joseph Mitchell.  He was a long time staff writer for The New Yorker magazine. He made every word count. His style was that of a calypso breeze. Mitchell, who died in 1996 at the age of 88, was born on a tobacco farm in North Carolina. He dropped out of the University of North Carolina to become a...
1 tag
Slammer of Spring
   March 16, 2011—    TEMPE, Az.—-Spring Training is about refreshing fundamentals: bunting, throwing, base running,  the things I didn't see the Cubs do in Tuesday's loss to Colorado.    It's not about being a slammer.    I discovered The Slammer weekly newspaper (www.theslammer.com) in February at a Mesa gas station as I was touring Arizona Spring Training parks. I'm safe in my...
2 tags
Lou Pride, Soldier of Soul
MARCH 6, 2011— There are no medals for Chicago soul singers. The emotive gospel based music has always been shot down by the city's blues scene. Someone was tellling me the other day about Bono's choice cover Curtis Mayfield's "People Get Ready" at a U2 concert in Chicago and asked the audience to sing along. I was told he was met mostly with a collective "Huh?" Last night Lou Pride...
2 tags
American mirrors, Colombian gardens
The Red Lips at La Manigua Botanic Garden, Colombia. They are used to make a poison—watch out. (Courtesy of Pilar Quintana) MARCH 5, 2011—— The mirror in the hotel bathroom tells the truth. Who is that old piece of bark? Why are there dark rings of time under those eyes? Almost all hotel bathroom mirrors are washed over with bright light. It creates an in your-face effect...
1 tag
Colombian High Life
Waiter crosses the street to get to the other side…..  Feb. 17, 2011—-  CALI, Colombia—-I have two nightlife memories of Cali, 2011. So far.  One involves aguardiente as it always does in Colombia.  The other is more unique.  I am on the 11th floor of the Hotel Obelisco in the El Penon hotel district of Cali.  I have a balcony that looks over the Cali River and the busy Colombia avenue that...
3 tags
Moving Picture Postcard from Colombia
     Feb. 16, 2011—       CALI, Colombia—-Across the boulevard from the briskly flowing Cali River there is a place where time stands still.      A storefront shop sits between the Nomeolvides (Forget Me Not) Floristeria where  yellow roses bloom during the day and the Escoces' strip club where black petals fall at night.      Between the passionate curtains Hugo Suarez Fiat keeps...
2 tags
Time for Milwaukee
Jan. 25, 2011— The large antique mall in the northern shadow of Milwaukee's four-sided Allen-Bradley clock was filled with people. It made Frankie Snuggs uneasy. His space was being invaded. These were his memories: the Herb Alpert and Tijuana Brass LPs you always find in thrift stores, the postcard of a one level Holiday Inn in Key Largo where he recalled a sunset version of...
2 tags
Polaroids and Bubbles
Midge. Jan. 13, 2011— The Old Town Ale House was not a happy bar when I drank there. It is in the Old Town neighborhood of Chicago, just a lucky weave and blind step south of the Second City theater. I haven't been there in a couple years, but the last time I was at the Ale House it had been discovered by a new generation of late night revelvers. I was not happy. The Ale House...
2 tags
Our corner bar
Jan. 11, 2011— There is a corner bar at the end of the block on the street where I live. The classic Chicago workingman's tavern has been there since 1943. Polka legend Lil' Wally played "I Like Her Golabka" and "Polish Polka Twist" at this bar during the late 50s and early '60s. I have been there twice in recent weeks. The bar is on a one-way...
2 tags
Chuck Berry: American Poet
Congress Theater, Chicago, Jan. 1, 2011 (Photo by Diane Soubly) Jan. 4, 2011— One moment was lost in the storm of Chuck Berry's collapse during his New Year's night concert at the Congress Theater in Chicago. About halfway through the show a thin and somewhat wobbly Berry approached the front of the stage of the dank 85-year-old theater. Berry stood alone. He did not know...
1 tag
< Dec. 27, 2010— Maybe there's a...